Los Feliz Podshare could not be in a more perfect area of East Hollywood.
Sunset Blvd is full of local businesses from flower shops to bars and restaurants, to boutique furniture stores. On one of my favorite walks I always pass by is this Thai restaurant, Wat Dong Moon Lek Noodle Shop.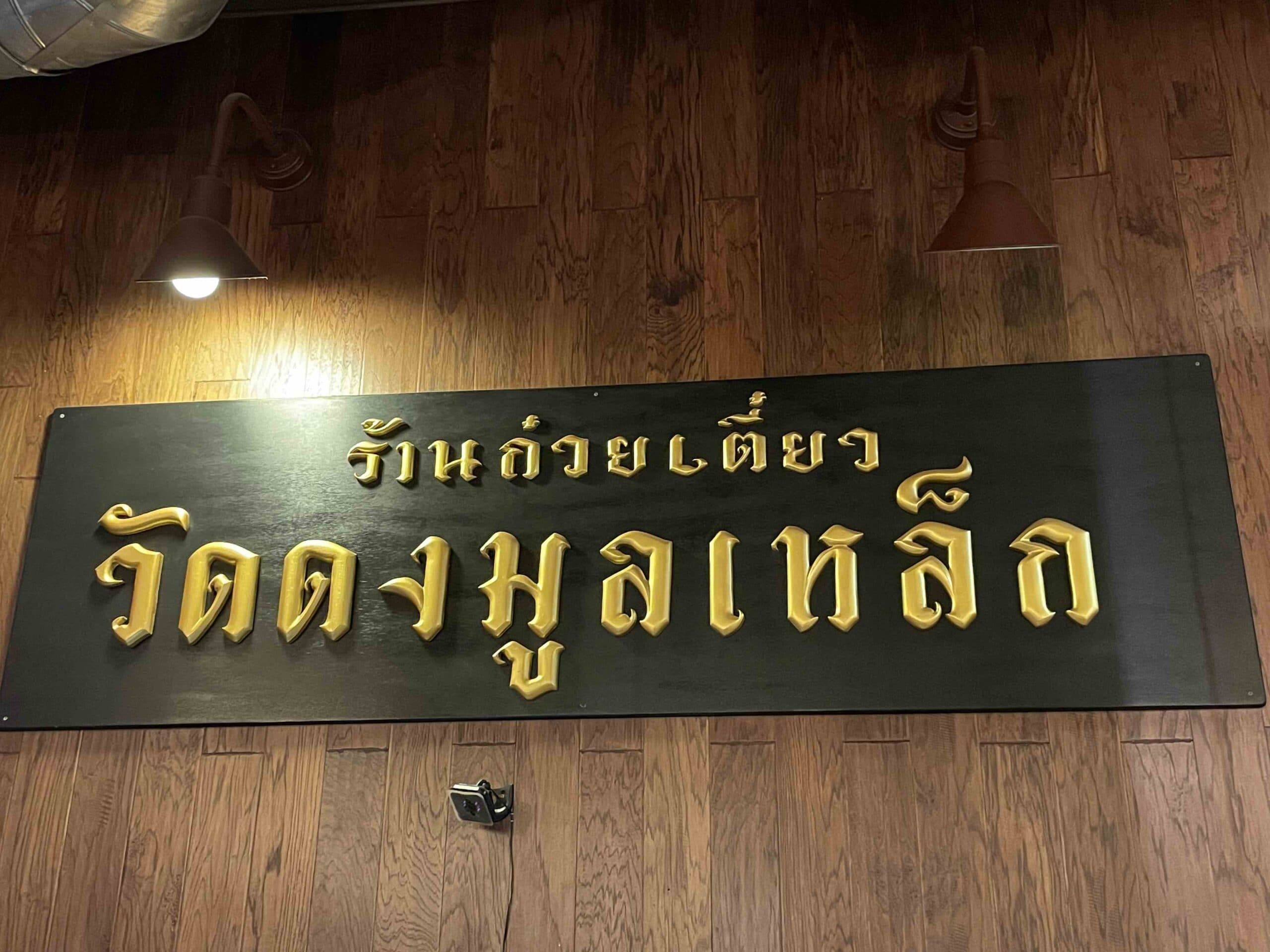 The outdoor seating was very nice, they had  heaters since it was pretty chilly around 7pm.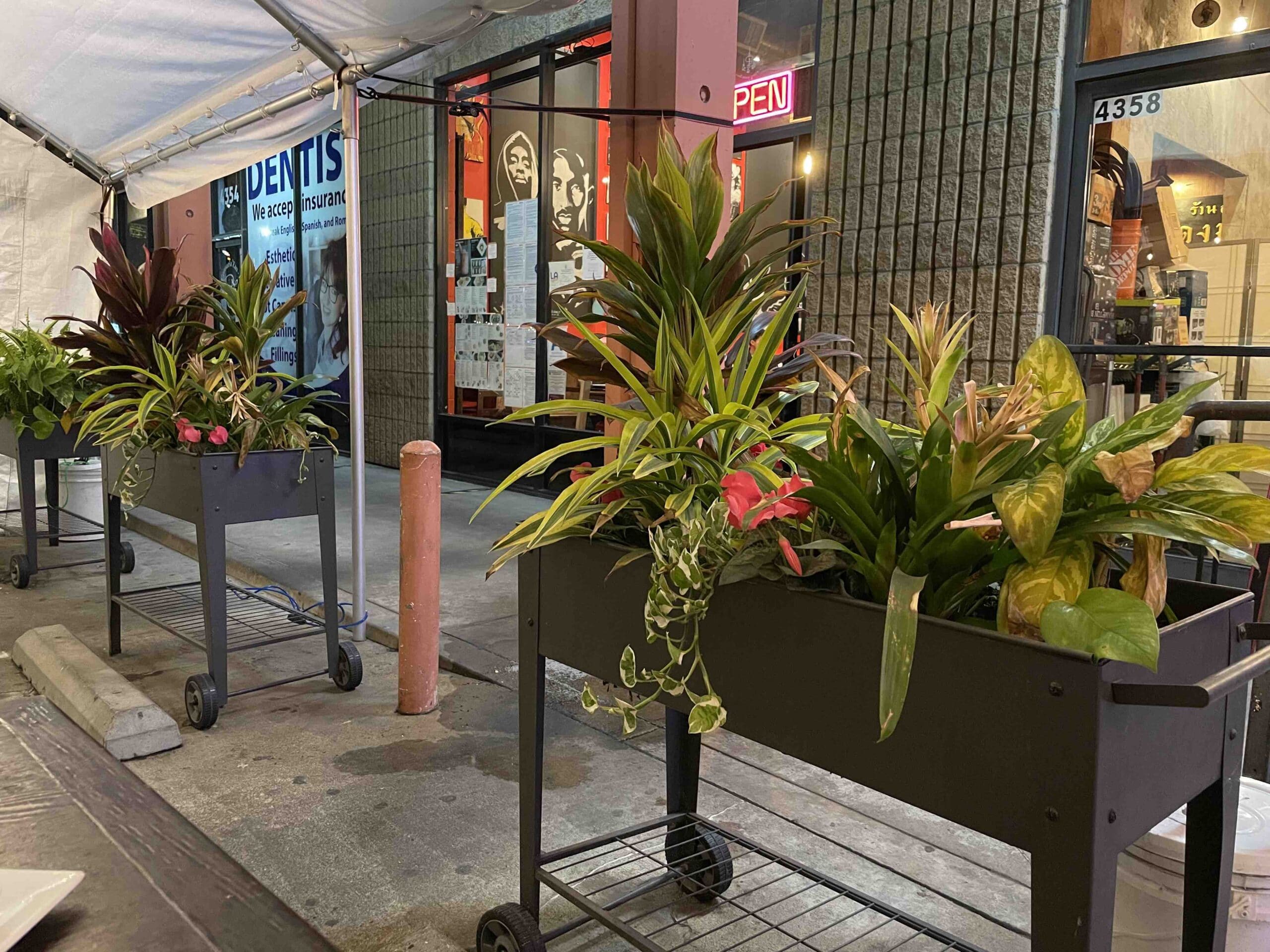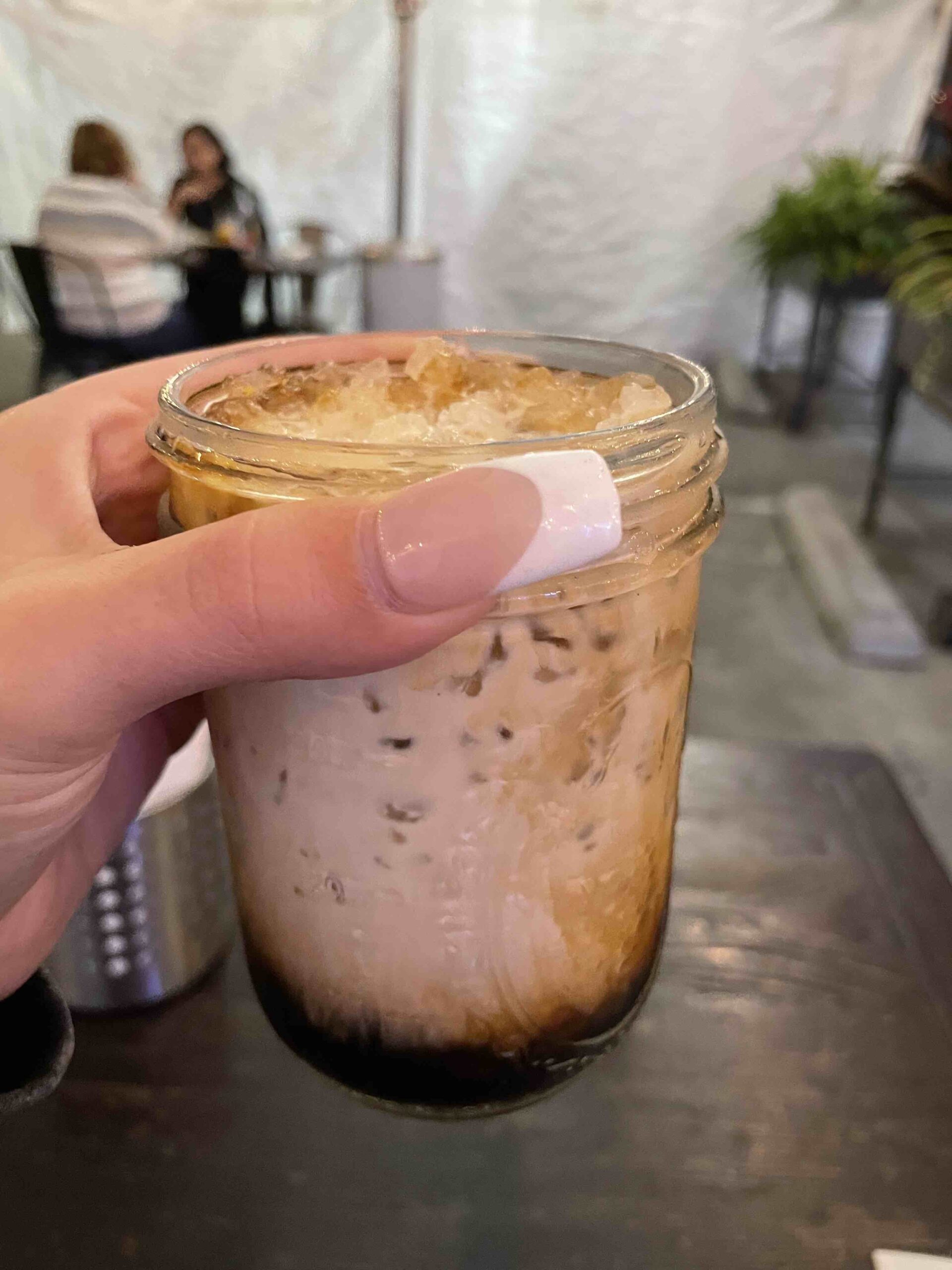 I first ordered a thai iced coffee.
I love when coffee drinks come leveled because stirring all the ingredients is always a treat hehe. They also served it with crushed ice which was a nice texture difference. After being all mixed in it tasted sweet but not overpowering, and had a little hint of some type of botanical note. I have yet to discover that mystery 😉
Then….the Pad Soon Wen is everything.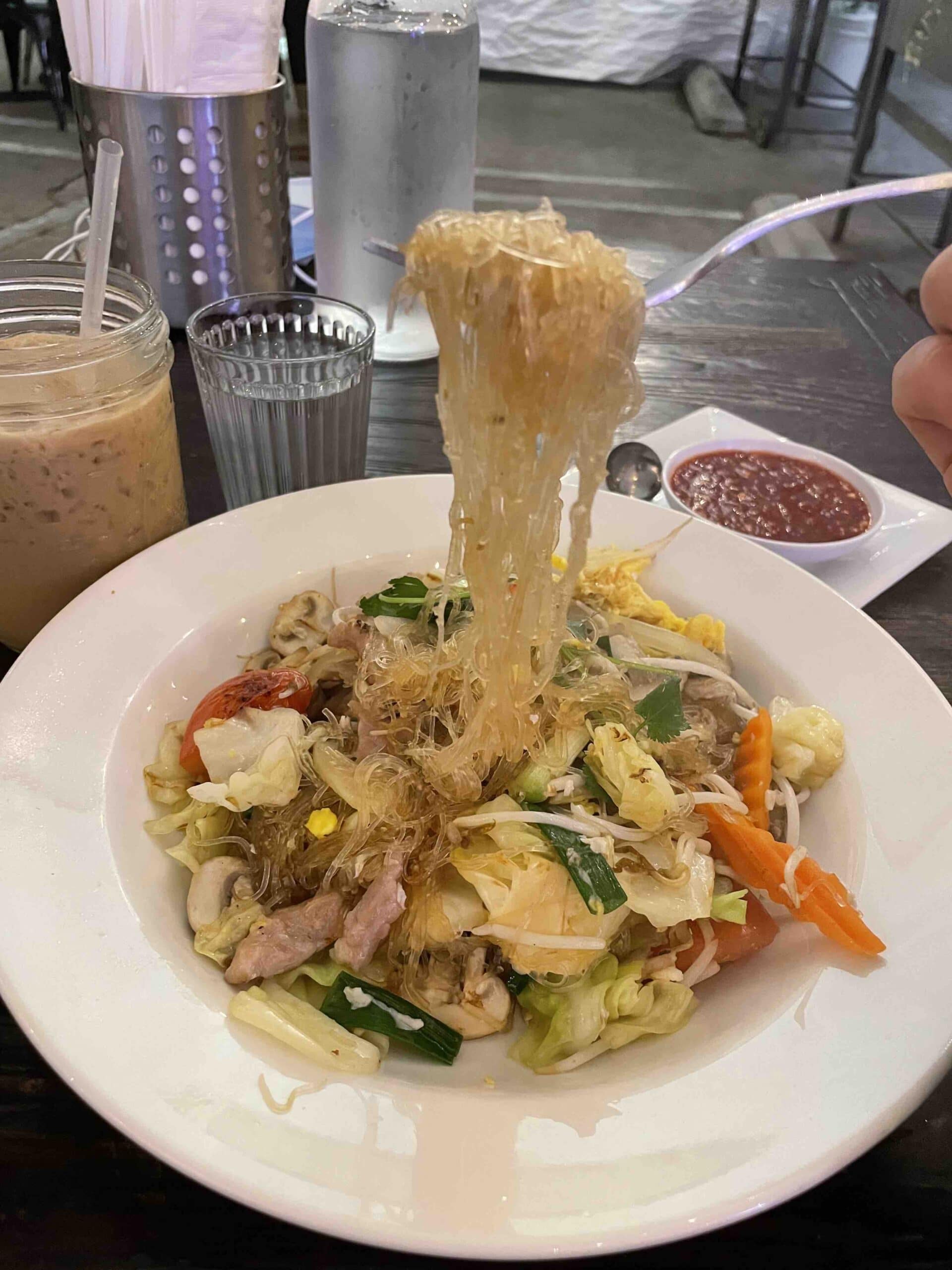 I ordered the Pad Soon Wen with pork, their glass noodles. I've never had glass noodles so I was very excited to try them. They're also known as cellophane noodles, fensi, or bean thread noodles. They magically turn clear like glass once cooked. It's made of mung bean or green pea flour, so they're gluten-free!
I asked for pork, and it had mushrooms, crisp carrots and cabbage, cilantro (my weakness) and fried egg. They served chili paste on the side, it was a nice touch. The glass noodles themselves had so much flavor I could've eaten them by themselves!
The service was wonderful, and the food was 5 stars. I cannot wait to try more items on their menu!
Located @ 4356 Fountain Ave Los Angeles, CA 90029