Today before work I walked down to Abbot Kinney from Podshare to get myself an iced coffee. It was a little drizzly today but it's only a 3 minute walk so it was a breeze. There's lots of greenery on the walk to see, and cute houses to inspire daydreams. When I reached Alfred's, I came across this sign out front.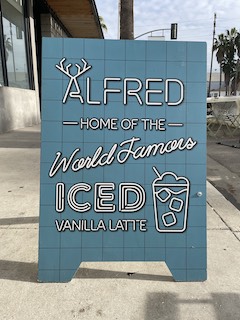 They claim to be the home of the "world famous" iced vanilla latte, and since i'm an absolute coffee addict I had to find out for myself.
The presentation was eye catching with the ombré effect. I could tell they added vanilla syrup first, then milk, and espresso on top. Personally I think its very aesthetically pleasing, but it must be mixed evenly in order to taste the best. I don't mind swirling the cup but I wish they would've given me a stir stick to properly mix the vanilla syrup, as it stayed at the bottom the entire time.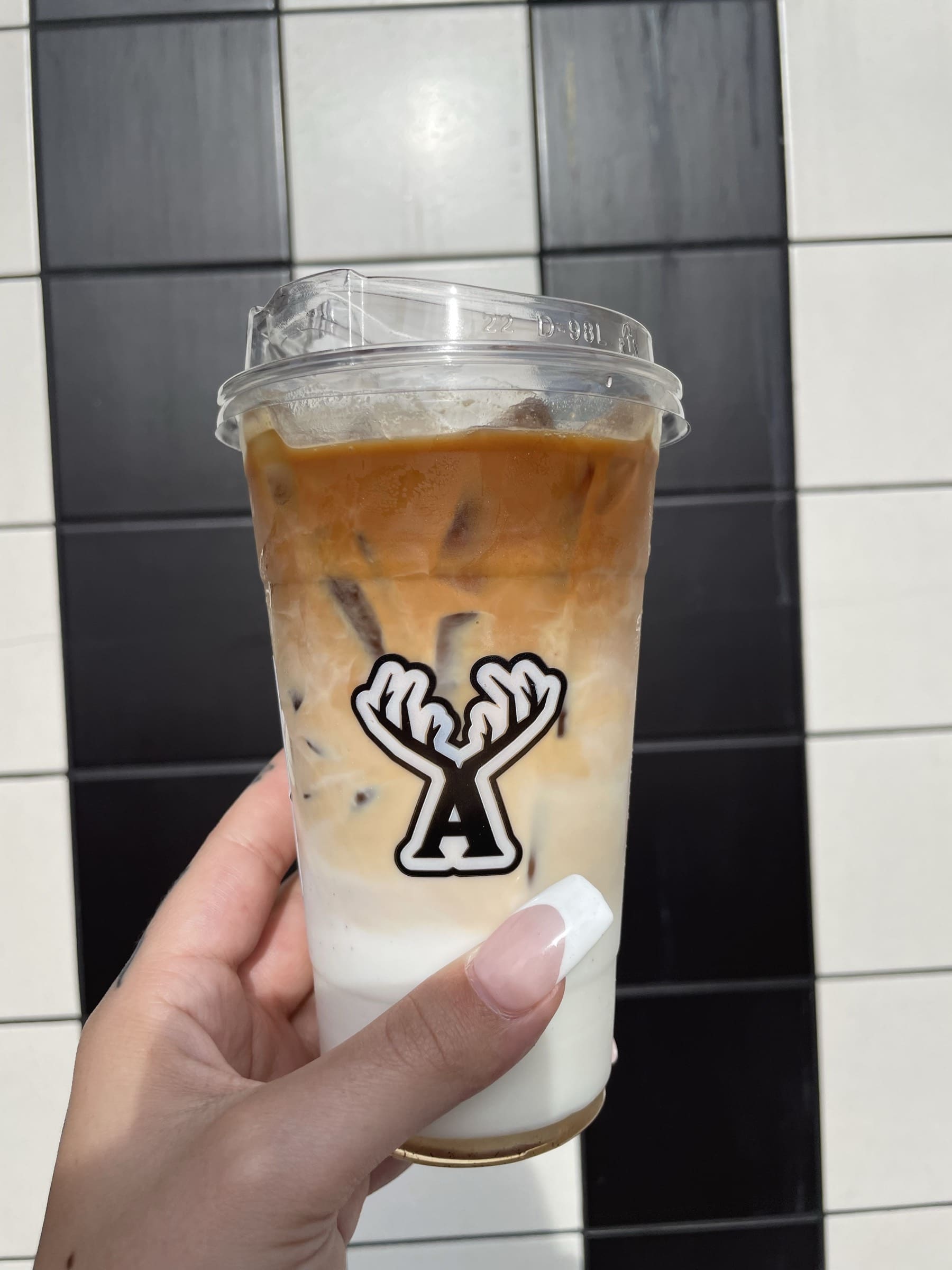 After swirling the milk & espresso together, it was fun to see the colors mix. I sipped my "world famous" iced latte and it was a creamy blend, with just the right amount of sweetness to compliment a pastry.  However I wonder how much more sweet it would be if the syrup at the bottom was totally mixed in, I hope it wouldn't take away too much from the taste of espresso. Overall, this is an iced latte that I would order if I had a sweet breakfast item to compliment, or by itself. As far as world famous, that is something that I will find out after trying out a few more coffee places this weekend! Abbot Kinney has so many options it's fun to choose!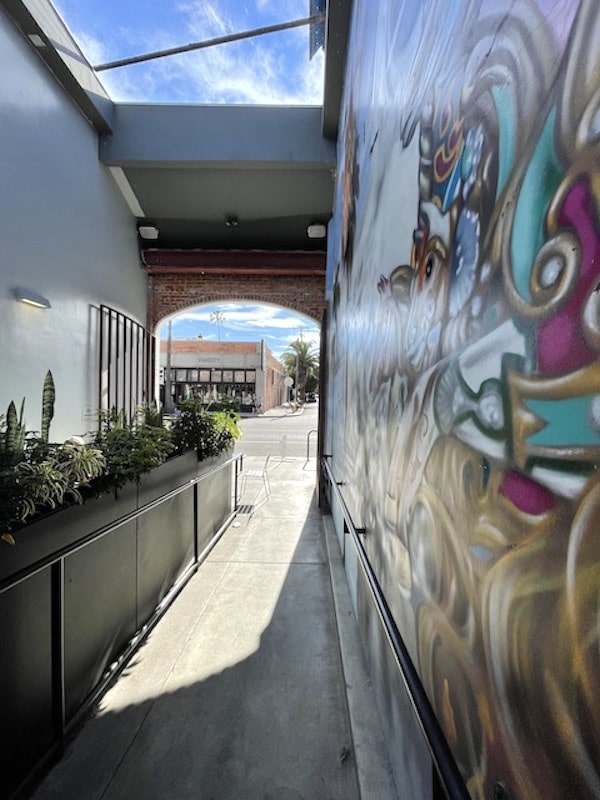 Friday morning I worked the same 11am shift so a morning latte was calling my name. I walked back down to Abbot Kinney and came across intelligentsia. The entrance of the building was almost hidden away like a secret garden, with a beautiful mural on the wall. The line was long but it went quickly and the outdoor atmosphere was very aesthetically pleasing!
I ordered the same thing as yesterday, a classic iced vanilla latte.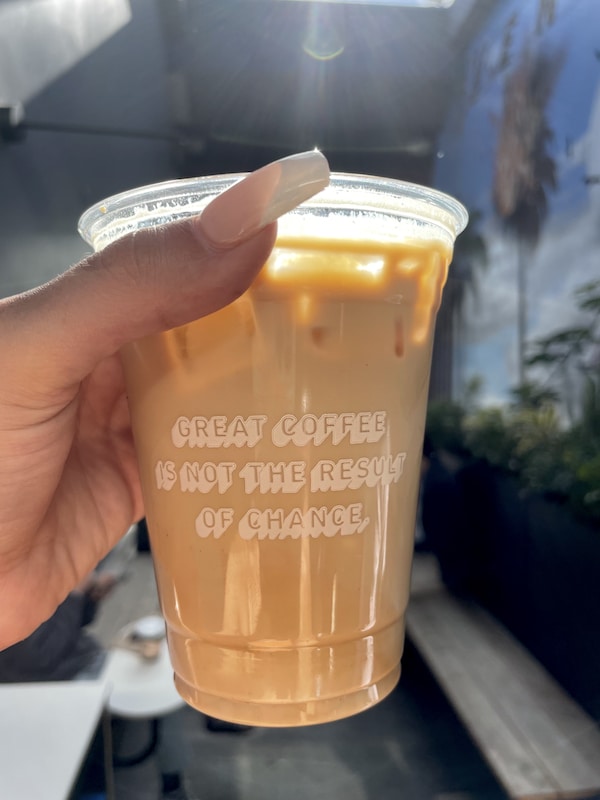 "Great coffee is not the result of chance."
Truer words have never been written! I sipped this iced coffee and was greeted with a robust flavor of espresso and milk. I couldn't really taste the vanilla, so it makes me wonder how much they added. Regardless, this iced latte would be the perfect pair for a sweet companion such as a breakfast pastry or something decadent like tiramisu.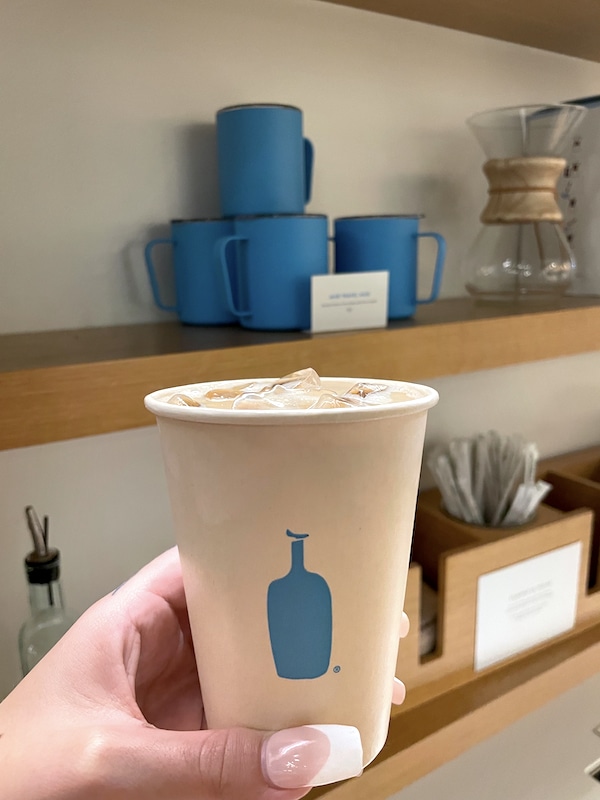 Sunday I worked 7am to 12pm so I decided to explore a new coffee shop for an afternoon latte, which is quite the delight. I cant stress enough how easy it is to walk from Venice Podshare to Abbot Kinney, especially on a nice sunny day it's such a vibe!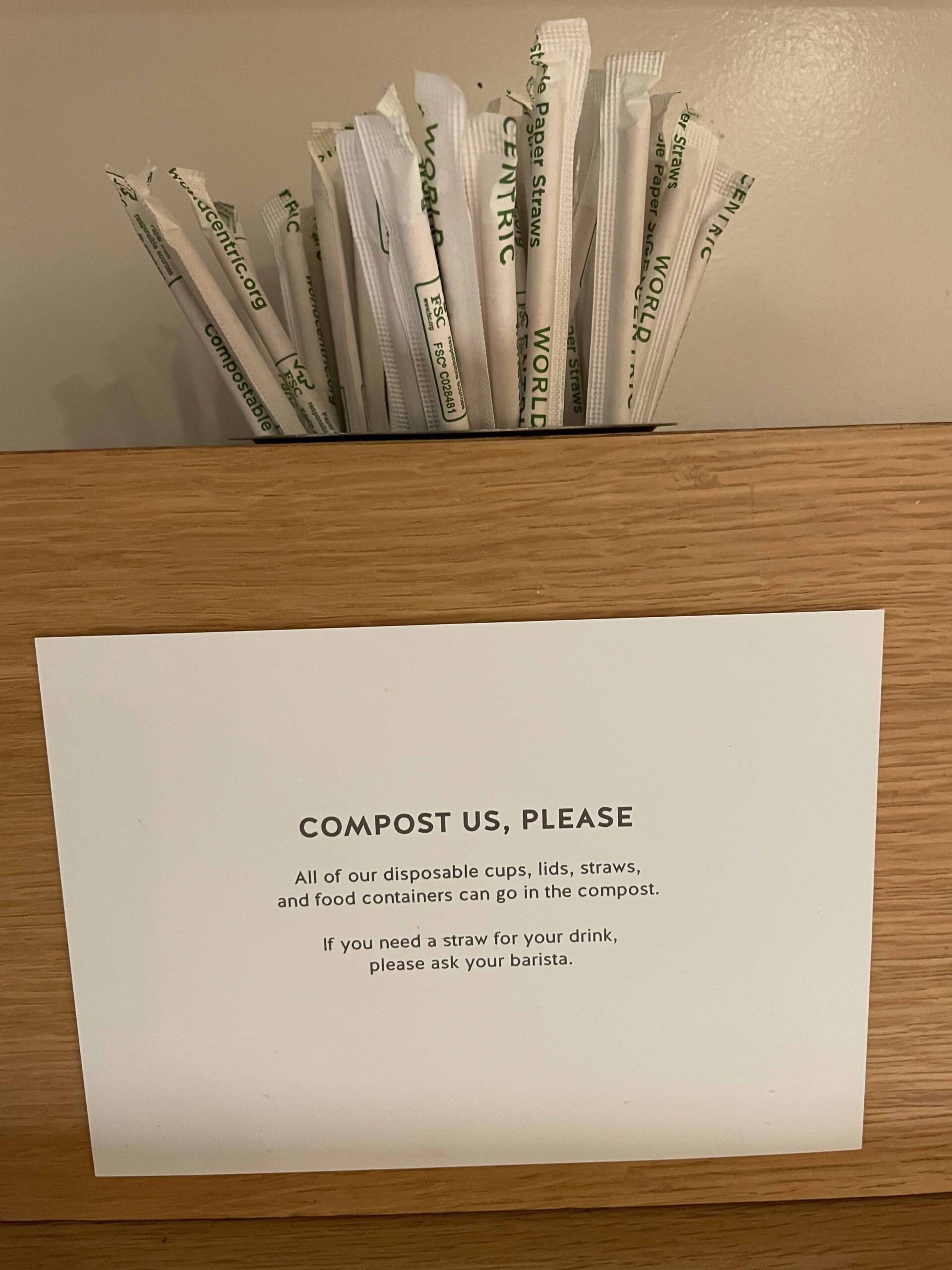 I went to Blue Bottle this time, the line was long however there were cute dogs so I couldn't complain.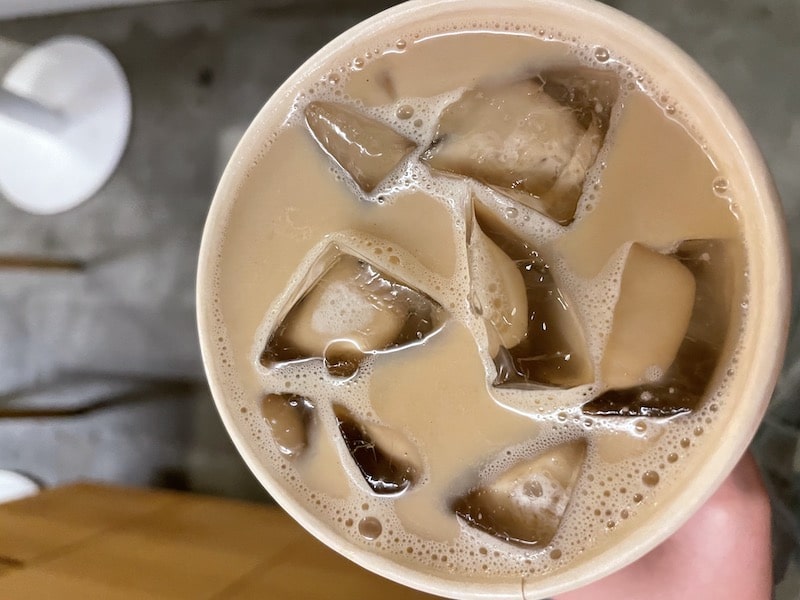 I went in and ordered a vanilla iced coffee, however they are more of a "specialized" coffeehouse as they don't have vanilla, their equivalent is called the Sweet Latte, which has espresso, your choice of milk, and Muscovado sugar. Muscovado sugar is unrefined cane sugar that contains natural molasses. It has a rich brown color, and toffee-like taste. The barista recommended ordering this latte with oatmilk, and I wanted to order it just how they prefer, to see what kind of taste their brand's direction was going in.
The unique, subtle taste of the muscovado sugar and oat milk blend was delightful. Not overly sweet but allows the flavor of the coffee to intertwine with the flavor of oatmilk to create a new vibe. Plus we love the sustainability of the packaging, which is ALL 100% compostable.
I noticed they only serve one size as well, which is quite interesting considering I usually always order a large and never finish them, so giving me just the perfect amount without me having the opportunity to bite off more than I can chew is refreshing. Plus not to mention the prices of all 3 of these coffee shops are extremely reasonable!
After adventuring around and enjoying coffee from different atmospheres, Ive collected enough experience that when I work in Venice again, I have now familiarized myself with what coffee place I will prefer for each occasion. The first place I went to, Alfred, has their "world famous iced vanilla latte", which I can dig because I thoroughly enjoyed. This will be my one stop shop when it comes to a latte on the go. Intelligentsia will be the coffee that I order when I want a sweet pastry to compliment, and Blue Bottle will be my latte of choice when Im feeling spicy and wanna go with something more flavorful and unique.
Overall I loved all 3 places and will be back to all 3!