Juice Infusion is a cute organic smoothie shop right on Washington Blvd. It's about a 17 min walk from Venice Podshare to this little niche of the Venice Boardwalk and it leads right to the pier.
The bubble tea sign is what caught my eye, I'm a sucker for boba tea ☺️ But when I saw they had açaí bowls, I had to get one! They're one of my favorite things!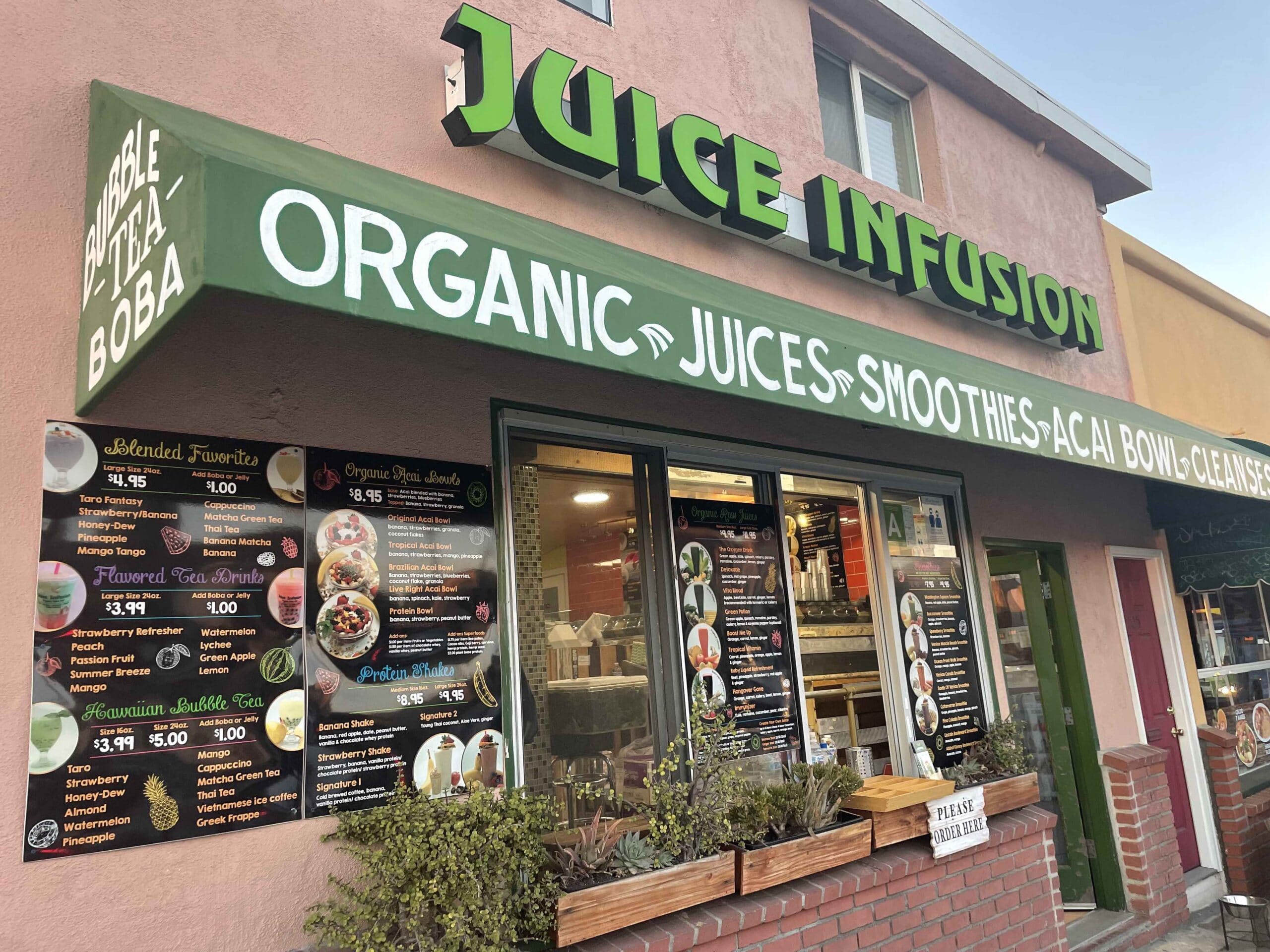 I ordered the "Brazilian Açaí Bowl" ($8.95) that comes with blended acai, banana, strawberries, blueberries, and granola. I saw they had bee pollen as an add on, so I definitely included that!
I just recently discovered bee pollen as a topping a few weeks ago, it's full of antioxidants, anti-inflammatory, boosts immunity & kills bacteria. However you should avoid trying this if you are allergic to pollen or bee stings.
The service was great! It's just a "walk up"type of vibe so I decided to walk down to the pier and watch the sunset.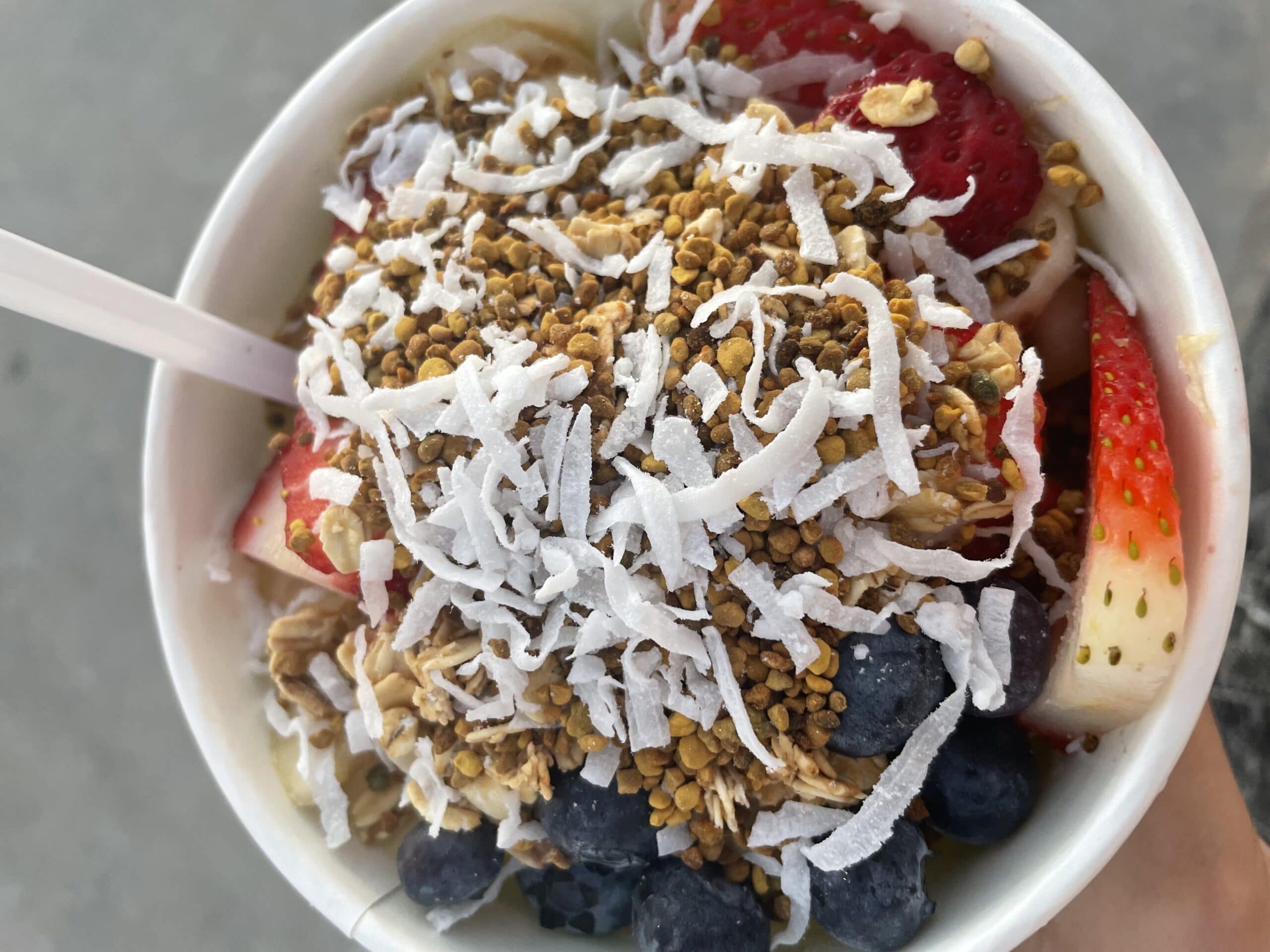 This açaí bowl was the perfect ratio of smoothie, to goodies on top 😋 I'm usually not a fan of coconut shavings however with all the other fruits it was hitting different. Bee pollen kind of has a seed taste, almost nutty so it blended right in with all the other flavors. I could tell they keep it all frozen and then add on the specials superfoods at the end, which I think is great for time efficiency and keeps the fruit fresh! I rate this açaí bowl 5 stars & I will be back. Next time I'm adding chia seeds 😉