Great White is a neighborhood focused, casual cafe restaurant, on the block of Pacific Avenue. Today we're going to try their breakfast sandwich to see where it ranks with Eggslut across the street 🙂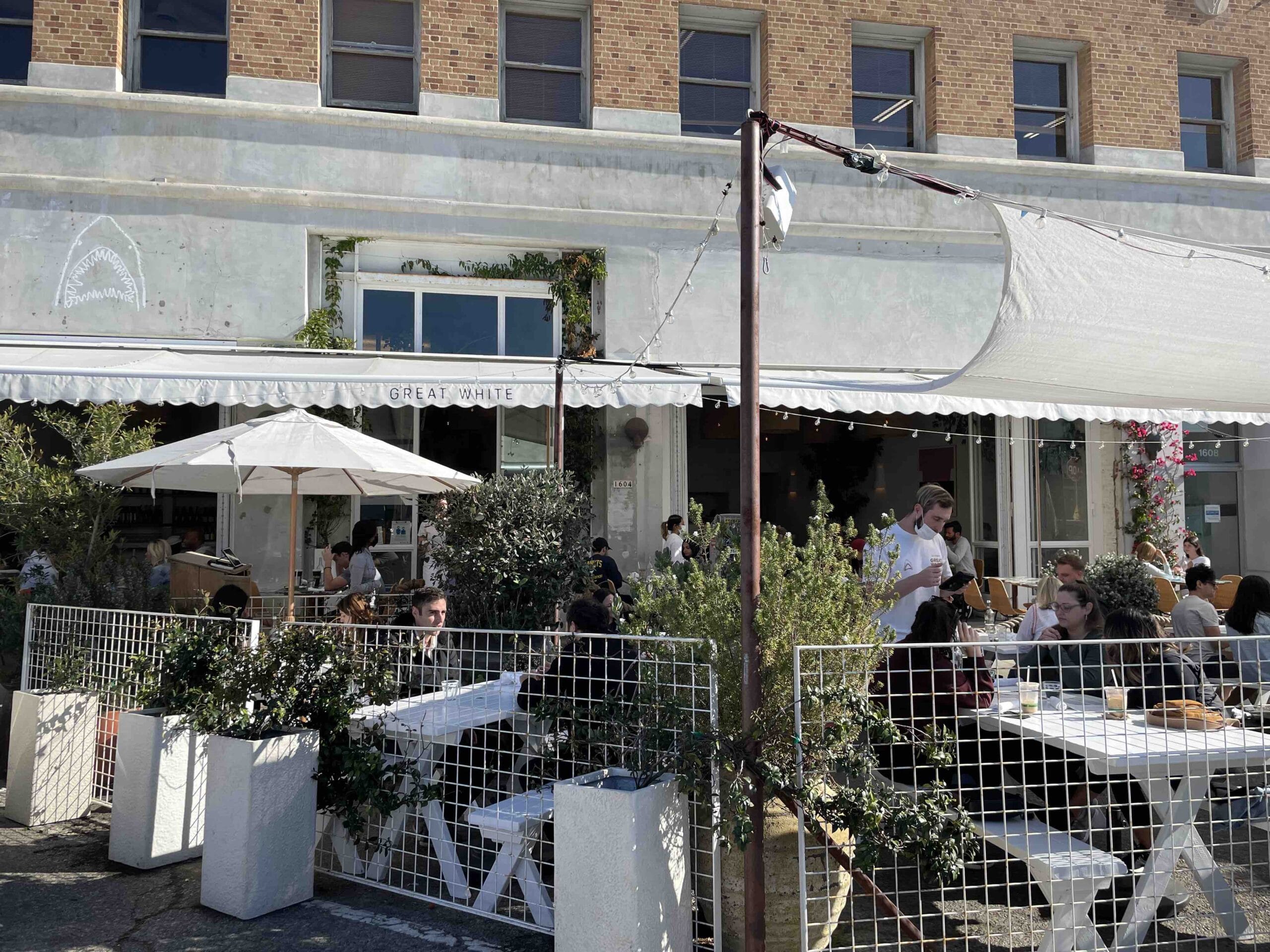 The outdoor atmosphere is a very clean, beach bohemian vibe with white wooden tables, dainty string lights, and fresh greenery.
I really love their logo as well, just a simple shark doodle, it's cute 🙂 I like how minimalistic their aesthetic is but still has all the bohemian beach vibes.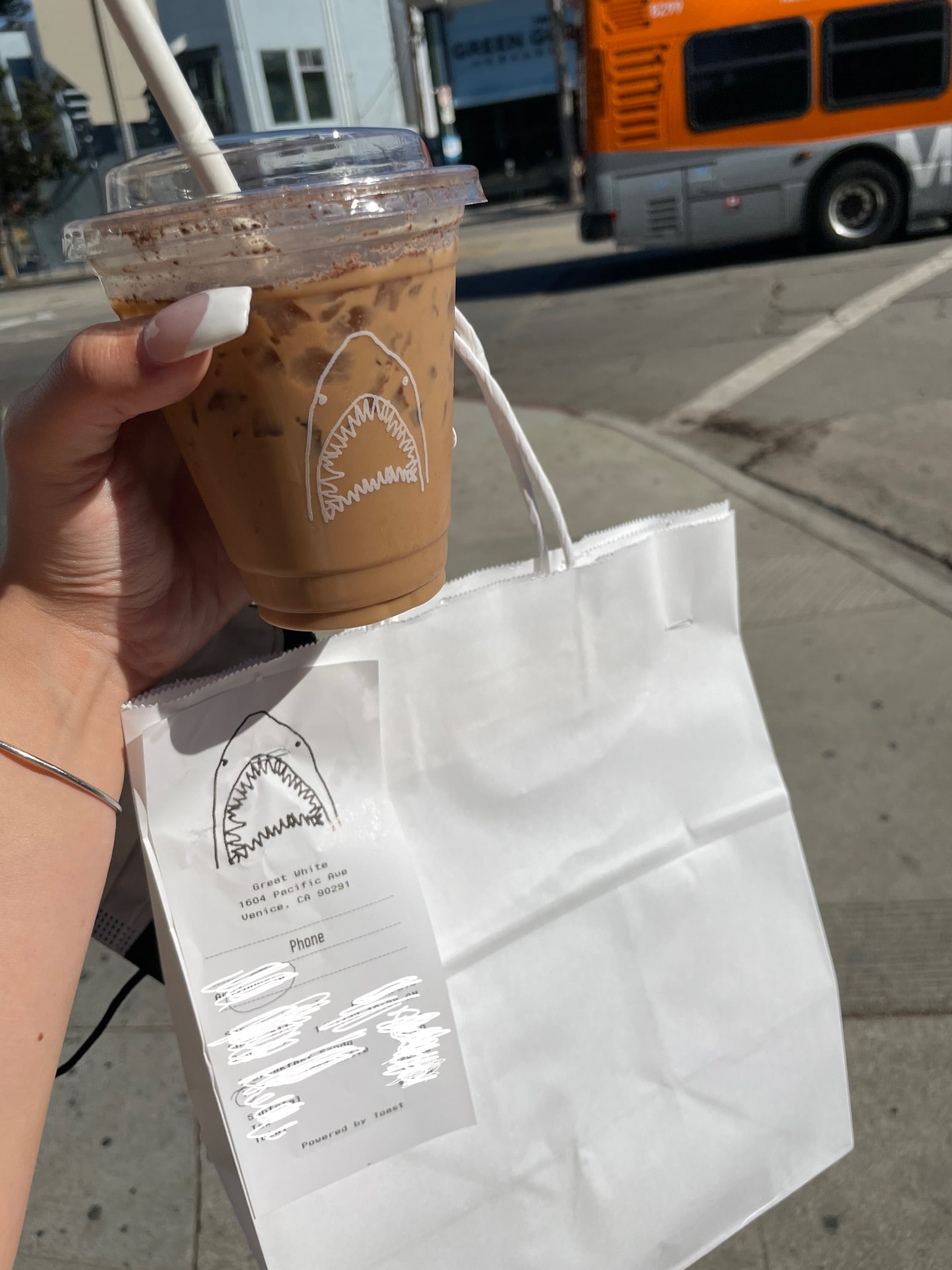 They serve breakfast, lunch, and dinner and their cocktails and coffees are delicious! The service is always wonderful from all the staff. I ordered "Breakfast Sandwich) which consisted of a fried egg, peads and barnetts bacon, cheesy hash brown, avocado, greens, sweet chili sauce, on a brioche bun.
I also ordered their shaken iced latte that's made with almond milk, vanilla, and cacao powder sprinkled on top. I very much enjoyed the sprinkle of cocoa on top, I'm starting to really like the extra little touch on top of my iced coffees, I usually get cinnamon at my regular place so this was a nice change up 🙂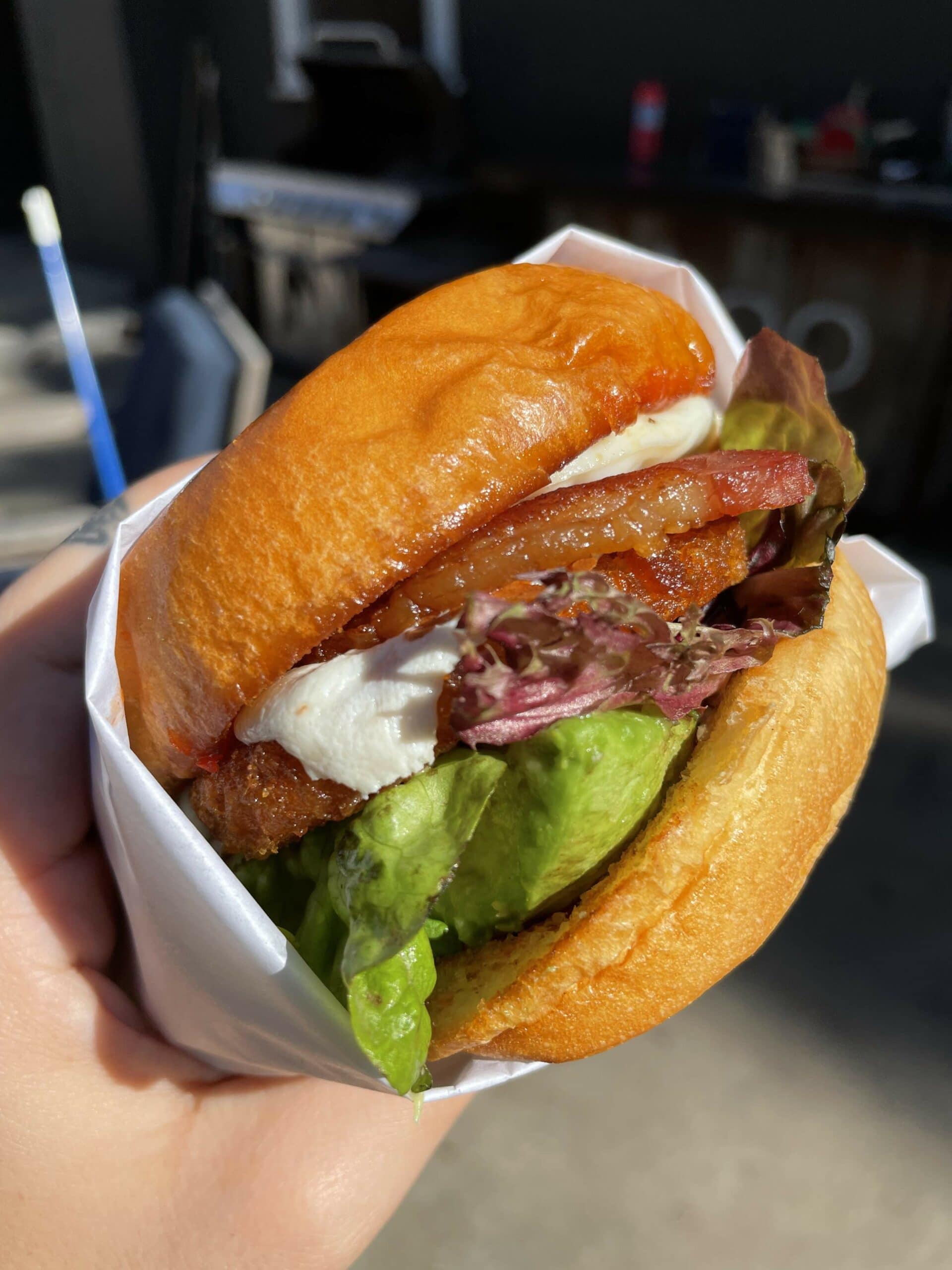 This breakfast sandwich really was the highlight of my day. The thick cut bacon with avocado was a great flavor combo along with the fried cheesy hash brown, the greens were fresh, and the sweet chili sauce gave it just the right amount of kick while still complimenting all the flavors. I will definitely be ordering this again! "Breakfast Sandwich" is $15, and Great White is a 5 minute walk from Venice Podshare!
Walking from Podshare, there's always beautiful greenery and you might find yourself stopping to smell the roses 😉