Tikka Taco is a vibrantly decorated taco spot on the Venice Boardwalk about a 10 minute walk from Podshare. The weather was beautiful today, and this taco spot is in such a great location!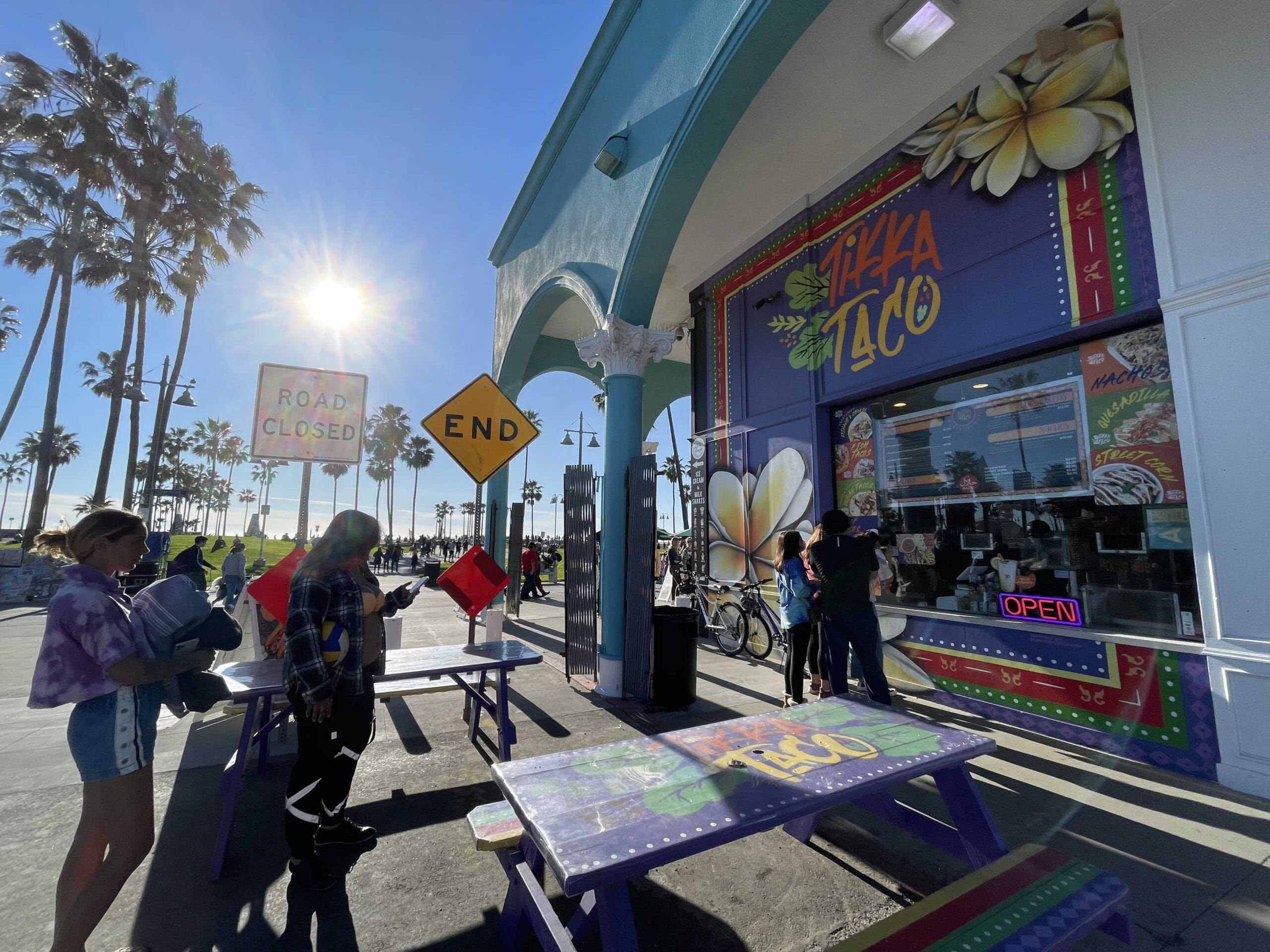 They specialize in the quote, "not your average taco" with globally inspired halal flavors, a Mexican and Indian fusion, which was soo intriguing to me because i've never had that type of fusion! I asked for the chef's recommendation and he said their $15 combo deal was the "best bang for your buck" so of course that's what we went with! So here is what I ordered –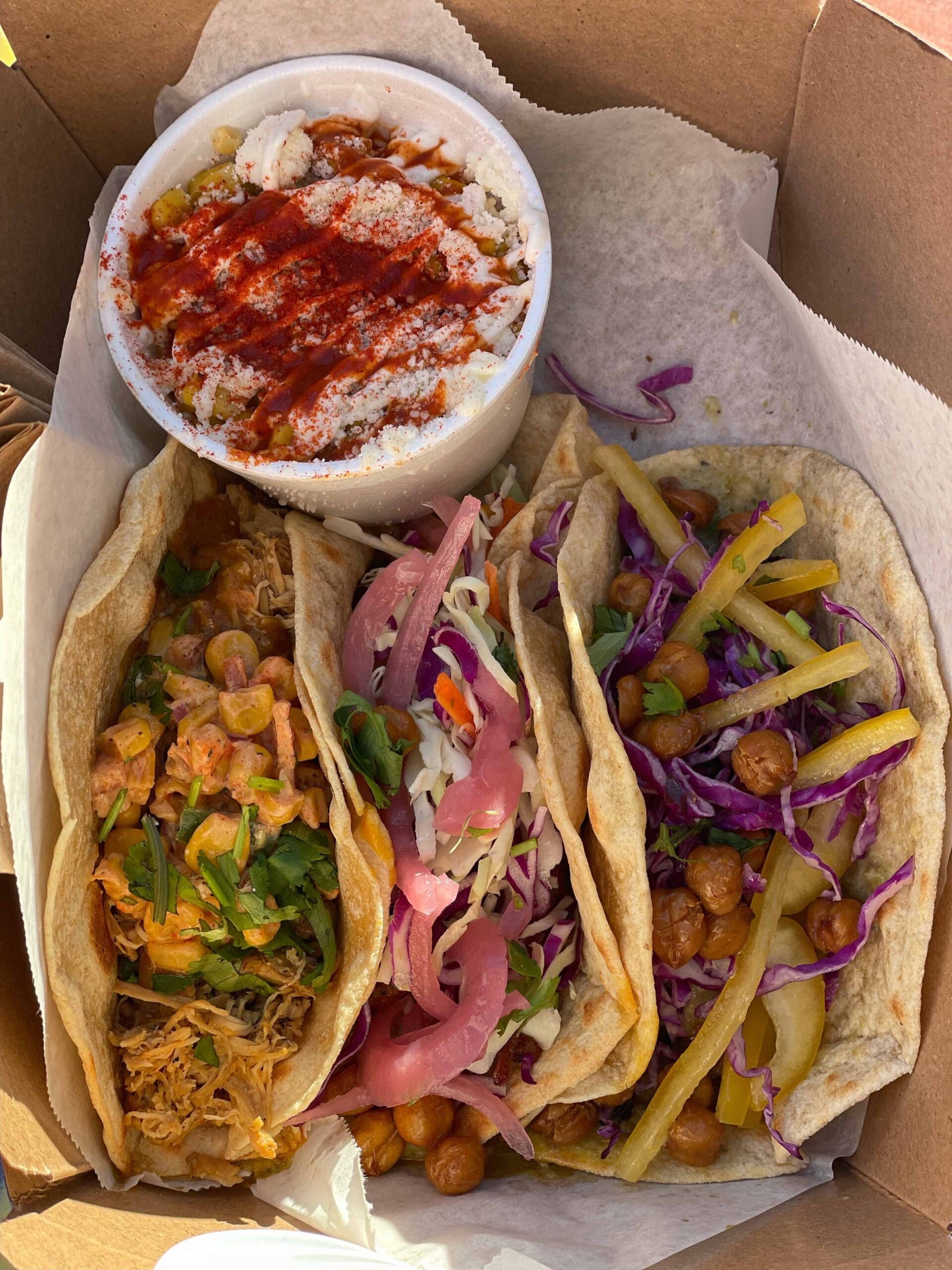 ⇒ Chicken Taco – Shredded tandoori marinated halal chicken, spicy tikka masala, creamy street corn salsa, and cilantro. Served on freshly cooked roti.
⇒ Seared Fish Taco – Dry rubbed Fish, Chili-Garlic Cream, Pickled Red Onions, Radish Slaw
⇒ Seared Portobello Taco – Seared Mushrooms, Pickled Jalapeño – Coconut Crema, Purple Cabbage, Bell Pepper, Fried Chickpeas
For your side you can either choose chips and salsa, rice, or street corn. I immediately went with street corn because it's truly one of my favorite foods and the chef recommended that as well.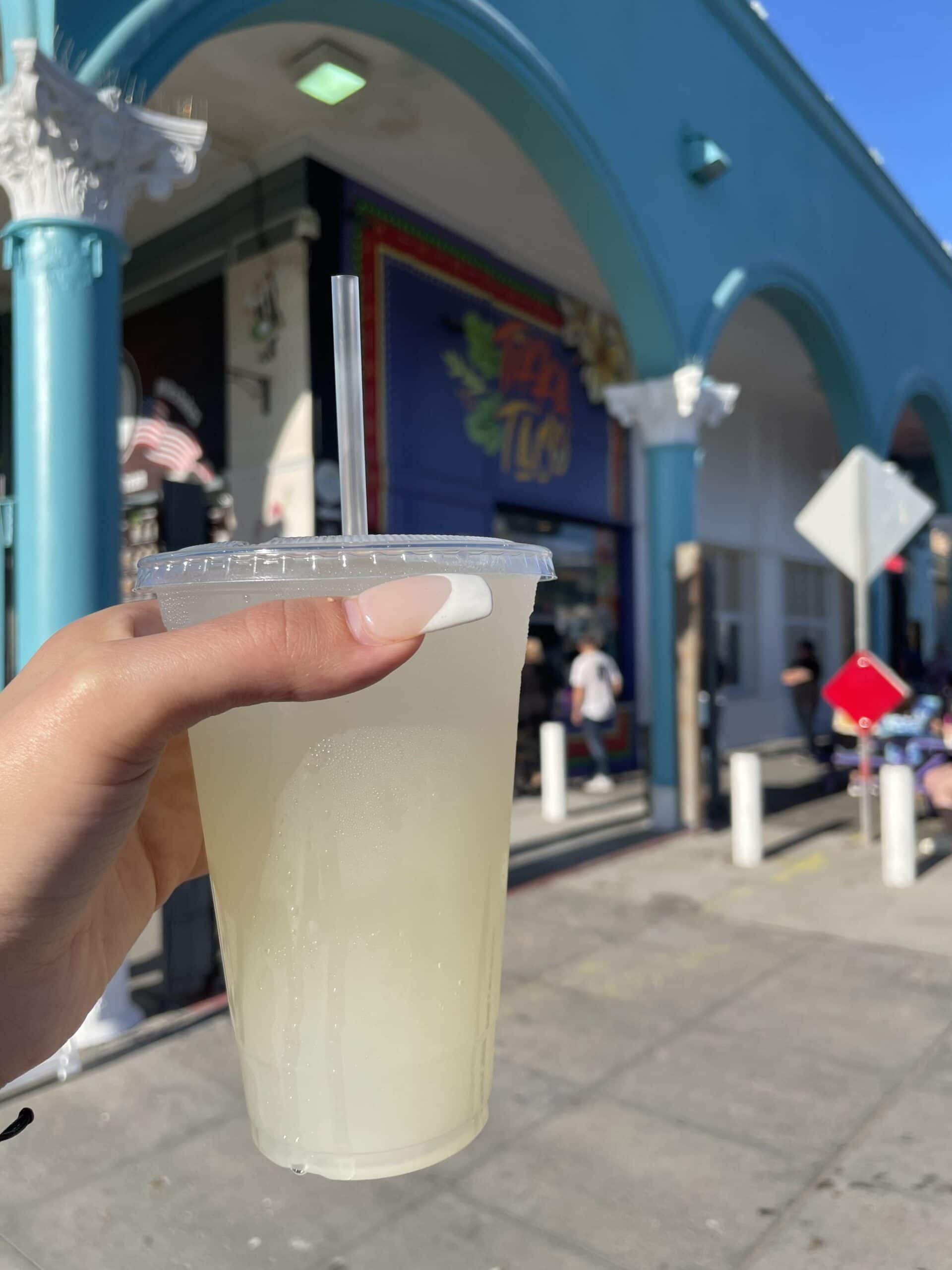 For my drink I ordered fresh lemonade since it's homemade of course! I love asking for the chefs recommendation and getting to see their passion for food come alive.
The presentation was very appetizing, with sustainable packaging which we love! Everything looked so vibrant and flavorful, I truly love seeing a range of colors within a meal, it's so satisfying.
On the left we have our chicken taco, which the chef said was his absolute favorite. The shredded tandoori marinated halal chicken was juicy and flavorful, spicy tikka masala and creamy street corn salsa were a great combination and fresh cilantro was a refreshing compliment.
In the middle is our seared fish taco, which had dry rubbed Fish, Chili-Garlic Cream, Pickled Red Onions, and Radish Slaw. I have to say that all these unique flavors really do well together as a Mexican-Indian fusion. The pickled red onions were an amazing addition, and the chili garlic cream was spicy!
And lastly we have our seared mushroom taco, loaded with Seared Mushrooms, Pickled Jalapeno-Coconut Crema, Purple Cabbage, Bell Pepper, & Fried Chickpeas. The pickled jalapeño coconut cream was luxurious on this taco and for my first time trying fried chickpeas, it was so good! The crunchy texture worked so well with the bell pepper and purple cabbage. The mushroom was seared nicely and flavored well with it taking too much away from the original taste! Also this taco is completely vegan!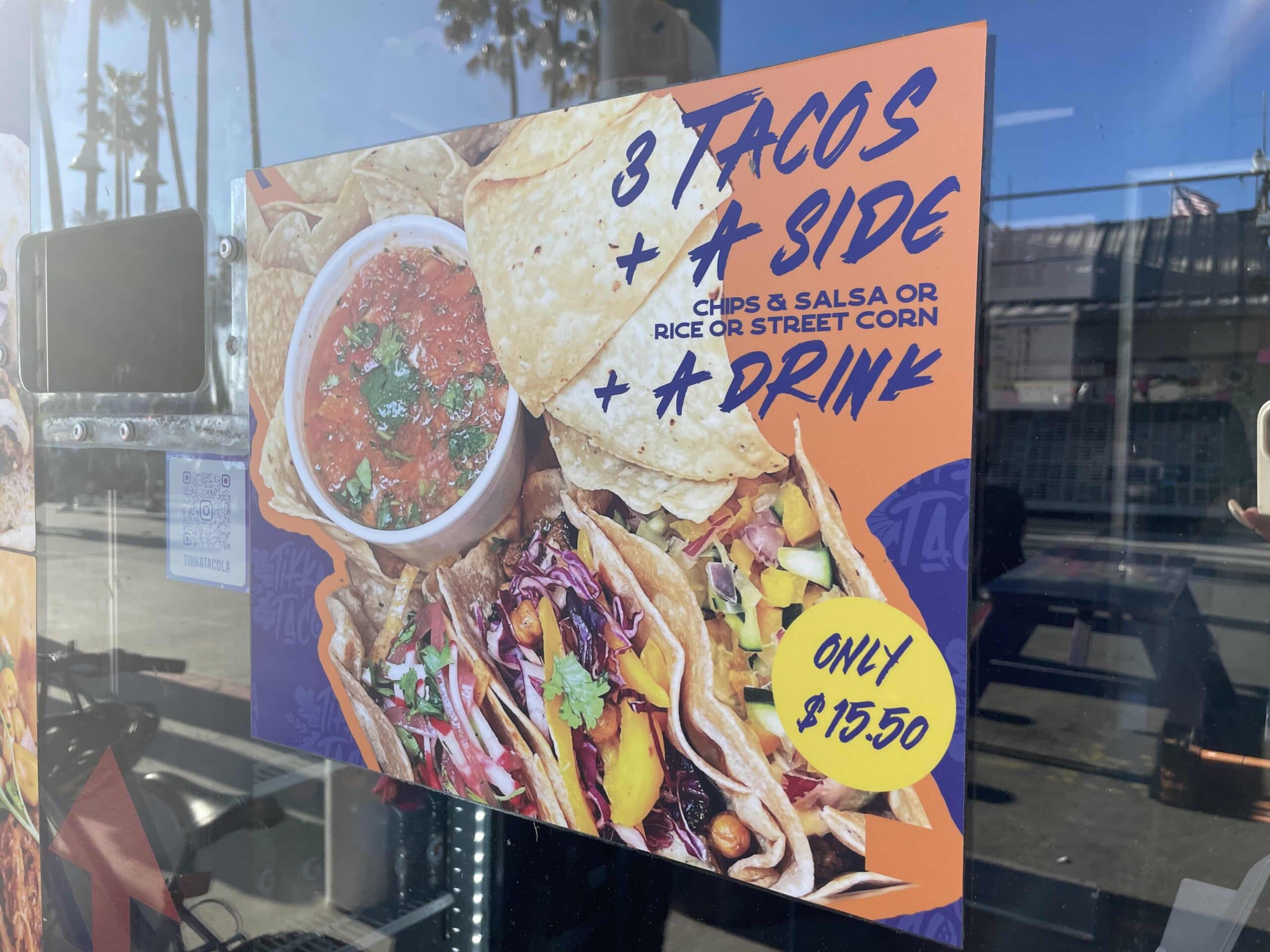 The street corn had great flavor as well, a good portion along with the tacos, and the perfect amount of spice. All three tacos had a little kick to them but i really enjoyed the super unique flavor combinations that I've never tried before 🙂
I rate this meal 5 stars ⭐️ for uniqueness, flavors, presentation, and packaging. I'm looking forward to trying the other items they have on their menu such as nachos, enchiladas and quesadillas! Not to mention it's crazy close to Podshare so you can doordash or take a nice walk down to the boardwalk to experience this Mexican-Indian fusion.